$29.95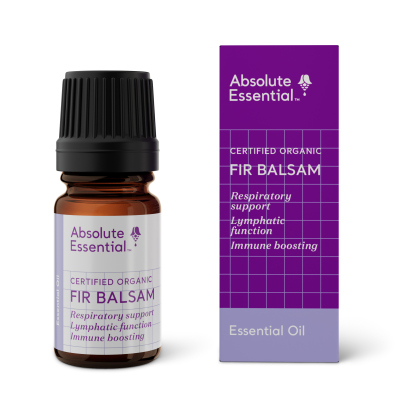 ‹
›
Respiration, Chest Tonic, Lymphatic System, Blood Cleanse.Botanical Name or Ingredients
Abies balsamea, organic, needles, distilled, Canada
This lively oil helps to create an optimistic atmosphere that can support a happy mindset and balanced emotions. It is useful for assisting healthy immune and glandular systems as well as respiratory processes. Blends well with: Eucalyptus, Spruce Black, Lavender Spike, Frankincense.
Chest Tonic -Fir Balsam is an excellent ingredient for a therapeutic chest blend. Add 5 drops to 5ml of Sweet Almond oil or massage cream and apply to the chest. Repeat as required.
Lymphatic System -To support the natural functioning of the lymphatic system add 10 drops to a bath once a week, do not remain in the bath for longer than 15 minutes. This process may be enhanced by the addition of 1 cup of Epsom salts.
Blood Cleanse -Apply 1 drop of Fir Balsam to the back of the hand in the evening and leave overnight. It assists the body's natural processes of cleansing accumulated toxins from the blood.
Respiration -Choose Fir Balsam to support respiratory processes for natural help with asthma or bronchitis. Blend 10 drops with 5 drops Eucalyptus and 5 drops Lavender Spike in 1ml of Almond oil and rub on chest and back. Repeat 1-2 times a day or when required.